The news agency AFP confirmed the news!
Last April, AFP reported that Lionel Messi was going to Saudi Arabia. An agreement was reached regarding his contract with a club. However, those close to Messi denied the news at that time.But it's true, Saudi club Al Hilal offered to turn his head. It was almost certain that he was going to accept the offer of 40 million euros a year. Everyone assumed that Messi was going to Saudi Arabia. After 2018, his duel with Cristiano Ronaldo is going to start again. But in the end it didn't happen. Argentina's World Cup-winning captain has joined Inter Miami, a team that has not been discussed much.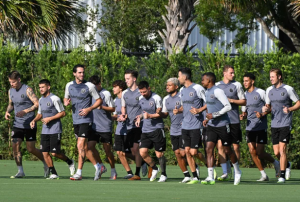 The Saudi government itself has taken the initiative to popularize the Pro League of Saudi Arabia worldwide. They are financing four top clubs under the Saudi Investment Fund. Al Hilal, Al Nasr, Al Ittihad and Al Ahli – four clubs are directly funded by the Saudi government. Football-world believes that if Messi wanted to play in Saudi Arabia, he could have increased the amount of money. But Messi didn't do anything like that. Joined Major League Inter Miami, avoiding Saudi Arabia's offer.
The Argentine star did not go to Saudi Arabia because he loves football – that is what the legendary star of Barcelona Risto Stoichkov says. The Bulgarian legend won the Golden Boot at the 1994 World Cup. With his unique skills, Bulgaria played the semi-finals of the World Cup. He is considered one of Barcelona's best footballers in the 1990s. That Stoykov thinks, "Messi doesn't care about money at all" because he turned down a huge offer from Saudi club Al Hilal.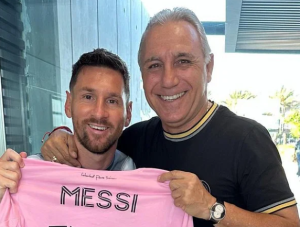 The Bulgarian star told a media called Stats Performance, "Messi has proved that we footballers don't just play football for money. We play the game out of love.'
How big a player Messi is – according to Stoichkov, the Argentinian legend proved that 'Messi is a big player, it has been proved. The salary is not a big deal for a big player. The big thing for him is how much people love and respect him. Agents will think about these. Messi doesn't think about these things at all. He only thinks about football. He doesn't think about money because he loves football so much.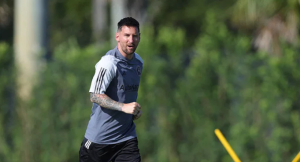 Messi was officially introduced to Inter Miami last Sunday. Messi-Mania is going on in Miami now. The Argentine legend has dropped in on training as well. Yesterday, Messi practiced in the field of Miami. The fans were also very interested in that practice session.